Graphic design is always changing as the way we view brands and culture evolves. It's all about adapting to what people want.
In the past, good design focused on simplicity and sophistication. But now, we're seeing a shift towards more playful, experimental, and character-driven elements in graphic design.
So, let's take a look at the 8 most important graphic design trends for 2024.
Return of the Serif
Serif fonts, characterized by the little horizontal lines at the tops and bottoms of letters, like those you'd find in Times New Roman, went out of fashion when tech brands embraced cleaner and simpler sans serif fonts in the 2000s. But they're making a comeback for some significant reasons.
First, serif fonts are back because they bring a sense of security and tradition. Brand trust has become a make-or-break factor, with 70% of people considering trust more important than ever, according to research by global communications firm Edelman. The shift is driven by increased reliance on brands during the pandemic and a growing concern for a brand's environmental impact. This has made imagery designed to foster trust, including serif fonts, more relevant.
Minna Sparkling Tea
Moreover, serif fonts have a unique character due to their long history, reminiscent of traditional newspapers and reputable journals. Major media outlets like The New York Times and The Washington Post still use serif fonts in their logos, symbolizing trustworthiness, resilience, and stability.
More companies, like Print Mag, a respected authority in graphic, online, and print design, have been switching to serif fonts, recognizing their enduring appeal.
Data Visualization is King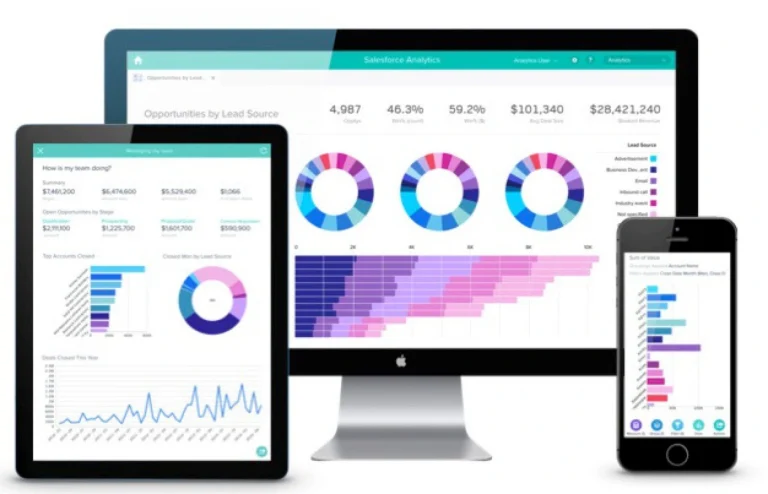 The Future Of Data Visualization - Synodus.com
Brands aim to capture consumers' attention with visuals, but the average consumer's 8-second attention span makes quick messaging crucial. When brands need to convey complex data, this can be a daunting challenge. However, emerging data visualization trends demonstrate that graphic design can effectively help consumers comprehend information. Did you know icon are part of data visualization? Click here to read about it!
Beyond just attracting attention, data visualization plays a critical role in establishing authority and transparency without overwhelming audiences with extensive data. Our brains process visuals a remarkable 60,000 times faster than text, underscoring their effectiveness. Thats why this method I include in my graphic design trends for 2024 list.
Graphic designers are adapting their data visualization techniques to tell engaging stories. Some argue that the visual presentation is as important as the data itself. In 2023, infographics are undergoing a transformation, evolving into narrative-driven content.
In simple words, designers are finding creative ways to present data so that it's not only eye-catching but also easy to understand. Our brains process visuals much faster than text, so infographics are becoming more engaging and even used in resumes! Wanna be infographic designer that apply data visualization? Click here!
Hand-Drawn Illustrations for Authenticity
The desire for authenticity is a top priority for nearly 90% of consumers in their brand preferences. Businesses are increasingly using custom illustrations to enhance their authenticity. Hand-drawn art offers a distinct sense of originality, providing the personal and unique touch that modern consumers seek.
In contrast, well-crafted visuals and content demonstrate empathy and consumer understanding. Custom illustrations and visuals distinguish themselves from the competition, as consumers show a strong preference for them over stock photography, particularly in the realm of social media.
Candy-Colored Pastels for Playfulness
The prevailing trend of incorporating candy-colored pastels into design is imbuing a sense of youthful exuberance and optimism. These soft, sugary hues have a remarkable psychological impact, evoking emotions of happiness, freshness, and growth. While pastels have enjoyed a resurgence in popularity, particularly in home decor and fashion, their influence is now extending into the realm of graphic design. What's particularly striking is the ability of these candy colors to spark playfulness and vitality, even in designs primarily intended for adults. Designers are demonstrating bold creativity by occasionally infusing visuals with a psychedelic touch, taking a departure from the ordinary.
Minimalism with a Pop of Color
Minimalist design is an art of saying a lot with very little. It's been a choice of distinguished brands to convey simplicity and sophistication. This graphic design style is characterized by its emphasis on simplicity, order, and clean lines.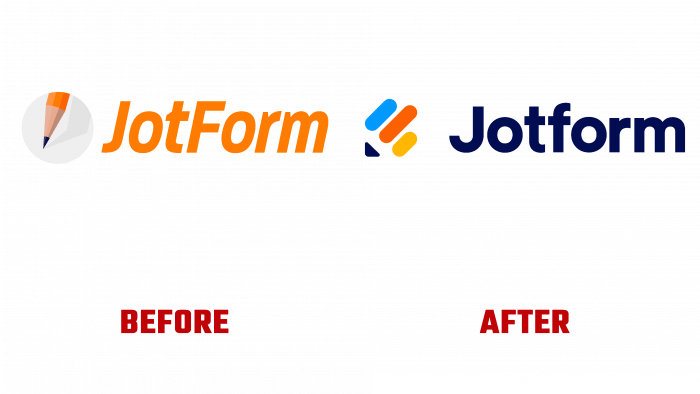 Jotform changes its shape - LogosWorld.com
However, experts are now pointing towards a new trend in 2023, known as "colorful minimalism," which infuses a bright and joyful approach into graphic design. This shift is a response to the weariness caused by the pandemic and people's yearning for travel and new experiences.
This trend is not limited to traditional minimalist aesthetics of stark black and white; instead, it introduces distinctive and vibrant colors to evoke emotions. The result is simple yet memorable visuals that represent a fresh take on the classic minimalistic style.
Maximalism Breaks Boundaries
Maximalism is the opposite of minimalism. It's bold, colorful, and over-the-top. Some love it, while others find it a bit too much. Gen Z is embracing maximalism, and we'll likely see more brands adopting this style to break with convention.
Geometric Shapes Are Everywhere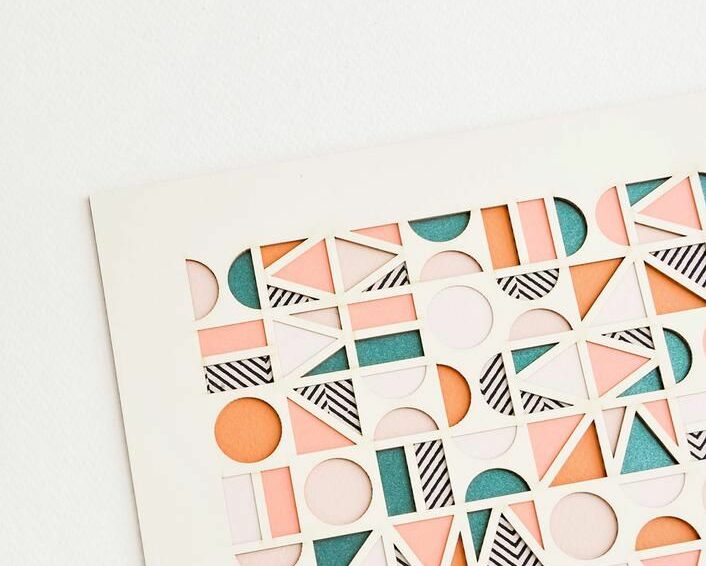 After Google's 2020 icon redesign sparked controversy, the rise of colorful geometric shapes, notably showcased in Google Pixel imagery, is anticipated to persist in the coming year. The inspiration for these designs stems from Bauhaus principles, a movement that sought to fuse art with everyday objects for societal transformation. This revival aligns with the aftermath of a tumultuous year, with 2023 predicted to witness an increase in graphic designs rooted in Bauhaus influence, characterized by clean, geometric shapes and vibrant primary colors. Geometric shapes are gaining traction not only for their simplicity but also for their inherent familiarity, reminiscent of childhood experiences. As consumers increasingly seek transparency, these shapes convey accessibility. Leading brands like Walmart's Free Assembly and Swarovski have already embraced this trend, highlighting its enduring appeal and its ability to communicate clarity and openness in contemporary graphic design.
Surrealism Gets Creative
Surrealism, highlighted as a top design trend for 2021 by Shutterstock, is set to continue influencing design in the coming years. Originating in the 1920s, surrealism blurs the line between reality and dreams, resulting in unexpected and sometimes eerie creations. These surreal images, while often eccentric and energizing, can also achieve a chic and contemporary feel when executed thoughtfully. Surrealism typically features vibrant colors, striking juxtapositions, and innovative use of negative space. It serves as a valuable artistic approach for designers seeking to convey intricate and multi-layered messages through their work, making it a versatile and impactful style in the design landscape.
---
In conclusion, graphic design trends for 2024 is evolving with changing cultural and consumer preferences. While simplicity and sophistication remain important, current trends emphasize creativity. Serif fonts are making a comeback, appealing to a desire for tradition and trust. Data visualization is essential for clear communication, and hand-drawn illustrations add authenticity. Candy-colored pastels bring a youthful vibe, while minimalism now features bright colors. Maximalism breaks boundaries and appeals to individualism. Geometric shapes simplify design, and surrealism adds creativity. These trends reflect the dynamic nature of graphic design, responding to consumer needs and current challenges. Designers must stay updated to create engaging content.